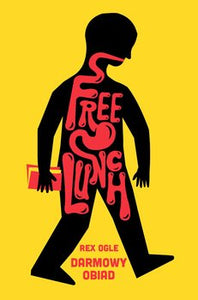 Free Lunch. Darmowy obiad - Ogle Rex
Regular price
£7.70
£0.00
Unit price
per
Tax included.
Poruszająca prawdziwa historia chłopca dorastającego w rodzinie dotkniętej chronicznym ubóstwem, nie tylko materialnym. Po latach wyrósł na błyskotliwego pisarza, który pracuje dla Marvel Comics i DC Comics, tworząc m.in. książki powiązane z Lego, Gwiezdnymi Wojnami i X-Menami.
Ale póki co Rex Ogle ma dziurawy plecak, zniszczone ubrania i młodszego brata. Brakuje mu szkolnych przyborów, warunków do nauki i nieustająco – pieniędzy. Codziennie próbuje uniknąć upokorzenia, które czuje w szkolnej stołówce, kiedy korzysta z programu Free Lunch. W domu czekają na niego bezrobotna matka i ojczym, zajęci głównie unikaniem jakiejkolwiek pracy i wyłudzaniem pomocy.
Postrzegany przez pryzmat biedy chłopak zmaga się z codziennością i głodem – tym fizycznym, ale i emocjonalnym. W jego dzieciństwie nie następuje żaden radykalny przełom, Rex nie wygrywa na loterii, nie znajduje walizki pieniędzy. On tylko pewnego dnia zaczyna rozumieć, że to nie jego wina. Że to nie on powinien się wstydzić.
---
Share this Product
---