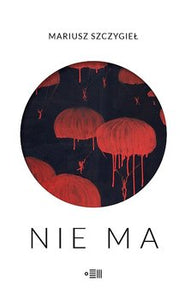 Nie ma - Szczygieł Mariusz
Regular price
£10.20
£0.00
Unit price
per
Tax included.
Nie ma
Jeśli miałeś okazję czytać książki Mariusza Szczygła, to sprawdź również pozycję "Nie ma", która odbiega formą od jego poprzednich dzieł. Autor wyszedł poza wcześniejsze schematy i zaproponował coś zupełnie nowego. O czym mowa?
Esej i reportaż w jednym – a to nie jedyne zaskoczenie
W jednej książce pod tytułem "Nie ma" Mariusz Szczygieł połączył esej z reportażem, napisał opowieść w formie tabeli, a także użył niekonwencjonalnego zabiegu artystycznego, opowiadając historię za pomocą niemal pustej kartki, na której widnieją jedynie skrawki tekstu. Jego książka jest urozmaicona do tego stopnia, że z zaskoczeniem będziesz odkrywał, co czeka Cię na kolejnej kartce. Czy skupiając się tylko na formie przekazania pewnych idei autor nie zatracił tego, co najważniejsze – sensownej, ciekawej i niosącej za sobą określone wartości treści? Nic podobnego.
Czego właściwie "Nie ma"?
Już sam tytuł książki Mariusza Szczygła jest intrygujący. Zastanawiasz się, co autor miał na myśli? Zawsze przecież czegoś lub kogoś może brakować. Ta nieobecność stała się osią zainteresowania w kolejnych rozmowach, jakie prowadził twórca dzieła. Dowiedz się, czego brakuje jego ojcu, izraelskiej pisarce, czeskiej poetce oraz czego nie mają ukraiński żołnierz i polska księgowa.
---
Share this Product
---